Job Overview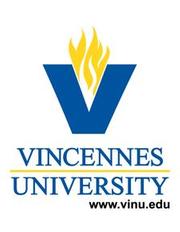 VINCENNES UNIVERSITY
WEB DESIGNER – EXTERNAL RELATIONS – PART TIME
Primary Function:
The Web Designer is responsible for converting and implementing the college's new website theme on the current website pages. The Web Designer will collaborate with VU's marketing team to update the website's visual design and support Vincennes University's external web presence. S/he will determine the schedule of work and set deadlines with coordination and input from VU's marketing team to ensure successful delivery of quality work. S/he will act on feedback from VU's marketing team, with an aim to increase the usability and improve the user experience of the external facing web presence.
This position is fully remote with 20 – 25 hours expected weekly. Hours worked do not need to coincide with college working hours of 8:00 a.m. to 4:30 p.m. Monday through Friday however touch base and collaboration meetings will be expected of the Web Designer at least weekly within or just outside of those hours. Computer equipment and internet connectivity are the responsibility of the Web Designer and are not provided by Vincennes University.
Duties/Responsibilities:
● Read and follow design documents and specifications.
● Assist in the visual and practical improvement of the current website.
● Maintain cross-platform and cross-browser compatibility.
● Ensure the website is appealing and user friendly.
● Maintain documentation on development changes.
● Maintain documentation on work completed.
● Follow SEO principles.
Education and Experience:
● Has experiential knowledge and understanding of HTML / CSS / JavaScript.
● Has practical knowledge and understanding of Responsive Design
● Excellent written and visual communication skills.
● Possesses the knowledge and ability to use spelling and grammar checkers proactively.
● Ability to work collaboratively within a small team.
● Ability to adhere to a schedule, meet deadlines and prioritize in a changing environment and deliver quality work consistently.
Preferred Skills and Experience:
● Has strong knowledge of layouts, typography, color, and other design fundamentals.
● Excellent time management, teamwork and documentation skills.
● Has an exceptional eye for detail and design.
● Experience with a content management system such as Drupal, Liferay or other CMS
HOW TO APPLY
How to Apply: Interested applicants should submit the following, in order, via email as
one pdf document no larger than 5MB: a cover letter, resume, and contact information
for three references. Title Format: LastName_FirstInitial_PositionTitle to jobs@vinu.edu or
hard copy application materials may be mailed to Human Resources, 1002 North First
Street, Vincennes, IN 47591.
Applications will be accepted until the position is filled. Interviews may be held
concurrently with the advertising period. While we sincerely appreciate all applications,
only those candidates selected for an interview will be contacted.
Please note the selected candidate may be required to submit to a criminal history
background check. Vincennes University is an Equal Opportunity and Affirmative
Action Employer.
Vincennes University is an AA/EO employer.