Job Overview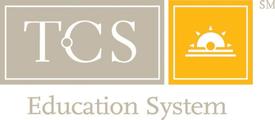 Job Description:
Reporting to the Associate Director, Financial Aid, the Financial Aid Advisor is responsible for advising and assisting students with all aspects of financing their education including establishing financial aid eligibility, clarifying policies, and providing accurate information on all financing options.
While this opportunity is primarily remote, the role may require onsite (Chicago locations) office or campus support availability up to 10% per month.
Position responsibilities include but are not limited to:
Serves as the primary contact for students with financial aid related questions and needs
Counsels incoming and current students on financial aid resources
Collects information to verify financial aid eligibility
Packages financial aid for new and continuing students
Tracks received financial documents in student information system
Processes and distributes financial aid awards letters
Presents financial aid information on Admission and Interview days
Coordinates and presents information events on financial aid and money management
Stays up to date on financial aid information by attending Financial Aid workshops
Works closely with TCS Education System Financial Aid Director and staff members
Other duties as assigned
Required Qualifications:
Experience:
1-2 years of experience in Financial Aid or related Student Services area
Knowledge and Skills:
Knowledge of Title IV, Direct Loans program, and other financial aid regulations
Familiarity with Campus Vue
Strong communication, customer service and problem-solving skills
Detail oriented
Ability to work independently and without close supervision
Technical skills sufficient to use relevant software and websites
Desire to learn
Strong teamwork skills
Ability to work with diverse populations
Education:
Bachelor's Degree, preferred but not mandatory
Work Conditions:
Ability to perform sedentary work within an office environment
Ability to work evenings and weekends as necessary
Ability to operate office equipment including computers, printers, and phones
Ability to travel up to 10%
TCS Education System offers a generous compensation and benefits package, as well as the opportunity to work for a leader in the field of education. Some of our key benefits include: generous paid time-off, medical and dental coverage, company-paid life and disability insurance, retirement plan with employer contribution, multiple flexible spending accounts (FSA), tuition reimbursement, professional development, and regular employee appreciation events.
TCS Education System is an Equal Opportunity Employer.