Job Overview
Online/Remote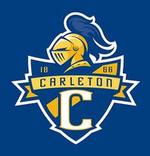 Benefits Eligible?
Yes
Pay Classification
Exempt (Salaried)
Month Worked Per Year
12 Months
Hours per week
40
Position FTE
1.00
Position Overview:
Carleton College will soon embark on an exciting enterprise infrastructure transformation from Ellucian Colleague to Workday and we are looking for someone skilled in developing integrations and supporting cloud applications. We will also implement a new iPaas tool, which will likely be SnapLogic. Candidates are not required to know everything about Workday or SnapLogic if they have the underlying skills needed to learn these applications. Please submit your application to join our team on this adventure, and beyond.
Successful candidates for the Enterprise Analyst-Developer position will have demonstrable technical successes and an in-depth understanding of enterprise-class information systems, as well as industry-standard reporting and integration tools. Equally important will be an inclination and ability to work closely with end-users and other IT staff. This position is an integral part of the Enterprise Information Systems team that works to support the growing and changing collection of on-premise and cloud applications that serve our campus.
The best-qualified candidates will have experience that includes multi-tenancy cloud architectures, such as Salesforce, and in-depth knowledge of modern development tools, such as .NET programming and API development. They will work closely with departments, as well as IT business analysts, to implement fixes, enhancements, and new technologies.
Salary and Benefits:
This is an exempt level position. The selected finalist's salary will be based on the candidate's qualifications, internal pay structure, and our overall compensation package. Carleton offers a generous benefits package, including comprehensive medical, dental, and vision insurance, 403(b) retirement plans with a 10% employer contribution with immediate vesting, a health savings account with college contribution, a generous paid time off, as well as access to many other campus amenities.
Carleton College aspires to provide a liberal arts education that equips students with the skills to lead a fully realized life in a diverse and changing world. A Carleton education recognizes that the world's people differ in their race and ethnicity, culture, political and social worldviews, religious and spiritual understandings, language and geographic characteristics, gender, gender identities and sexual orientations, learning and physical abilities, age, and social and economic classes.
It is essential to our high academic standards that we be committed to creating a diverse campus community.
A community that fosters diversity of thought and an open exchange of ideas can only emerge from the participation of individuals with different backgrounds and worldviews. Because creative and talented people come from many places and have many backgrounds, Carleton College is dedicated to attracting and retaining a diverse faculty, staff, student body, and Board of Trustees and sees this as among our highest priorities. Carleton's commitment to diversity will sustain and enrich the learning and living environment that defines the institution and its place in the world.