Job Overview
Online/Remote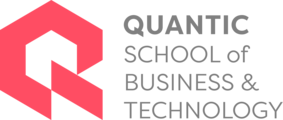 Educational Content Writer – Business Analytics (Contract Position)
REMOTEContent – United States – Contract
Description
Pedago is looking for a Content Writer to contribute to the creation of courses for adults at the master's degree level. This is a remote contractor position, paid hourly (10 to 40 hours per week available, 20 hours per week preferred).
In this role, you will create lesson drafts as part of Quantic School of Business and Technology's new degree program in Business Analytics. This role involves breaking down complex concepts into their fundamental pieces and weaving them into clever, engaging educational lessons that are easily understood and digested for use in the real world. Successful content creators are self-starters and life-long learners who are detail-oriented, conscientious, manage their time well, and hit their deadlines.
Essential Functions:
Research and draft short, witty educational lessons that break difficult concepts into bite-sized chunks.
Work with full-time writers and editors to ensure lessons are accurate, have sufficient depth, and utilize relevant real-world examples to illustrate major concepts.
Ask insightful questions and follow efficient research paths to quickly gain a deep understanding of any topic related to business analytics.
Other Key Responsibilities & Accountabilities:
Contribute to the development of course outlines.
Identify reputable sources for content creation.
During the writing and editing process, verify facts, dates, and statistics, using standard reference sources.
Consistently meet deadlines.
Requirements
Minimum Qualifications:
Bachelor's degree required
Excellent communication skills, imagination, and enthusiasm
Strong analytical writing skills
Previous education or experience in business analytics
Must have authorization to work in the United States
Preferred Qualifications:
3+ years experience in a professional business analytics setting
Familiarity with commonly used business analytics tools
Master's or PhD degree in a technical subject preferred
Previous teaching experience in technical subjects, including data science, data analytics, statistics, mathematics, or economics
Experience designing or delivering curriculum related to business analytics topics
Experience teaching an international audience or international work experience