Job Overview
Online/Remote
Type:
 Adjunct/Part-Time
Posted:
 11/08/2021
Category:
Nursing

 PRIORITY

 DIVERSITY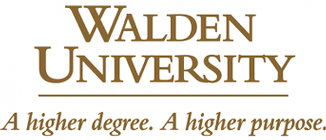 Opportunity at a Glance
Walden University is an accredited institution that has been serving the higher education needs of professionals for more than 40 years. Offered online, Walden's doctoral, master's, and bachelor's degree programs are designed to help students achieve their goals so that, as graduates, they can help advance the lives of others.
As Walden grows, we continue its tradition of quality. Share your professional experience and academic knowledge with students across the country and around the world. With a computer and a high-speed Internet connection, you can teach on your own schedule while maintaining other professional and personal commitments.
General Summary: The School of Nursing seeks dynamic, innovative Clinical faculty in the Master of Science in Nursing Psychiatric Mental Health Nurse Practitioner (PMHNP) tracks. to supervise practicum (clinical) students in the nurse practitioner specialties. The key responsibilities of the position are to teach courses in the specialty area and: Evaluate student achievement of course objectives and submit grades. Participate in the course and teacher effectiveness evaluation process. Maintain and participate in effective communication with students. Part Time/Contributing – Clinical Instructors are encouraged to participate in appropriate faculty development activities at the School or College including orientation and are invited to attend general School of Nursing faculty meetings and specialty track-specific meetings. This position reports to the PMHNP Specialty Coordinator in the MSN program in the School of Nursing. Part-time(Clinical faculty members will also work with other faculty as well as administrators in the College.
Walden's MSN is accredited by the Commission on Collegiate Nursing Education (CCNE). Officially recognized by the U.S. Secretary of Education as a national accreditation agency, the Commission on Collegiate Nursing Education (CCNE) is an autonomous accrediting agency, contributing to the improvement of the public's health. CCNE ensures the quality and integrity of baccalaureate, graduate, and residency programs in nursing.
Responsibilities
What to expect as a Walden Clinical Instructor: Clinical Instructor will instruct Walden University students by effectively and proficiently using online technology and practicum environments so that knowledge, information, feedback, and critique are imparted to and shared with students in thoughtful, carefully formulated, well written, and timely methods. This is accomplished in an environment that is respectful of student, the Part-Time/Contributing – Clinical Instructor, Walden University, and the discipline in which the Part-Time/Contributing – Clinical Instructor is involved. Part-Time/Contributing – Clinical Instructors are expected to adhere to all Walden University Faculty expectations, which are clearly set forth to the Faculty Member at the start of his/her employment with the University.
Training: All new Faculty Members receive specific training from Walden University in the techniques of teaching, use of an electronic learning platform, specifics of the policies, procedures and degree programs of the School or College in which they are going to teach, socialization into the Walden University culture, and assessment of academic integrity of student work.
QualificationsLicensing/Certification: Faculty Members must be appropriately credentialed, work currently as NP, possess an earned degree from an accredited institution or recognized by a country's ministry of education in the discipline being taught, and may be expected to be licensed or license-eligible in order to teach in specific programs. Faculty Members must maintain their licenses and any appropriate certifications in order to continue to teach at Walden University. Faculty Members are also expected to maintain currency with research by reviewing articles, journals, and presentations. If participating in research, the Faculty Member may publish and acknowledge Walden University.
Evidence of current RN and APRN license in one of the 50 states in the US required. All NP faculty are also required to obtain RN and APRN licensure in the state of MN and provide evidence of current Advanced Practice Certification before being hired as nurse practitioner faculty at Walden University. This position may be eligible for a bonus upon hire.
Education and/or Experience:
Earned Master's in Nursing (MSN) from an accredited institution, with demonstrated coursework in the advanced nursing practice specialty of psychiatric mental health nursing.
A minimum of one year experience of teaching or precepting preferred.
Two years clinical/practical experience as a PMHNP
Commitment to advocating for the learning and development needs of students earning their degrees in a distance learning environment
Excellent oral and written communication, leadership, team, collaboration, and interpersonal skills.
National certification in the area of PMHNP
EEOWe are proud to be an EEO employer M/F/D/V. At Adtalem, we welcome everyone and have a strong commitment towards diversity and inclusion. We encourage our Colleagues to be their true authentic selves and support laws that prohibit discrimination everywhere we do business. We also maintain a drug-free workplace.